Honda CRF Decals & Graphics
Honda CRF Decals: Graphics, Stickers & Wraps
Honda's CRF 4 Stroke Range
Find your bike below and start your design now. Motocal allows you to design your full kits from a template, or a blank canvas. You can create number plates, graphics, wraps, decals, and full kits.
The 2002 model of the CRF450R has been enhanced with models from 50cc to 450cc. The original launch of the CRF450R was a four-stroke with a great increase in torque. The 2009 model aimed to hit the sweetspot between agility and structure. The CRF450R is undoubtedly a beast at the toughest motocross course.
Take a look at our featured Honda CRF 250R page
Checkout some of our Motocal designs of the full kit customised to your liking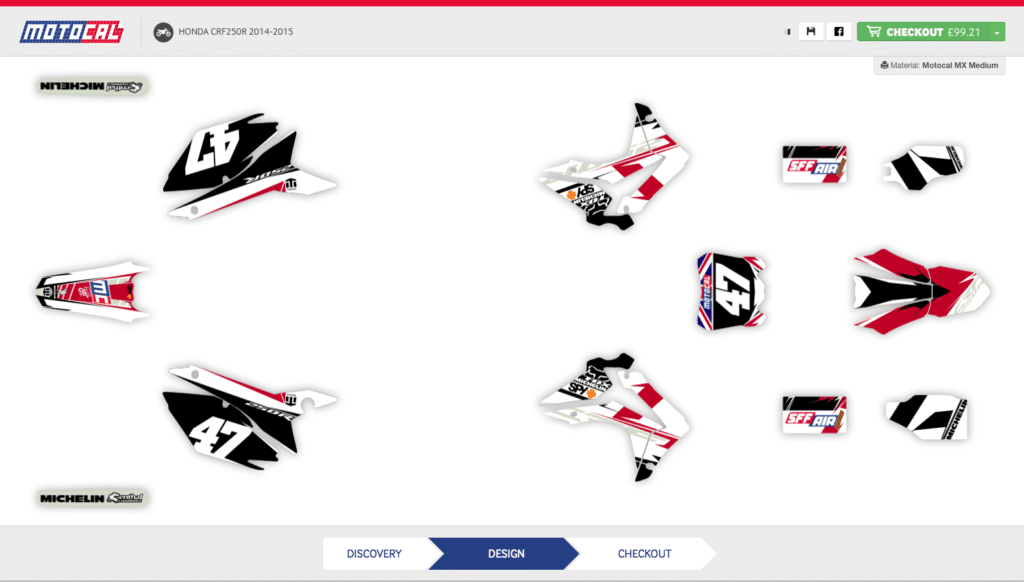 Check out the Honda CRF models available at Motocal
Make Your Mark with Motocal
Motocal is the only website in the world that lets you create and design 100% full custom decals anytime anywhere.
Graphics For Your Honda CRF
Design your graphics online today and Motocal will ship them for free today to you.