Motocal lets anyone design graphics for their motorbike, quad, snowmobile, kart or other vehicle. All the designs we share were created by riders just like you. Everything you need is built in to the app, no design experience needed. Simply create the design you want and that's exactly what you will receive, your very own custom made decals.
We have created a totally revolutionary create-your-own motorsports graphic design tool. We offer you the chance to create and customize decals for your vehicle using eye-catching colours, the latest sponsor logos and the finest materials. We guarantee that when you've receive your Motocal decals, you will stand out from the crowd and turn heads with your awesome custom stickers.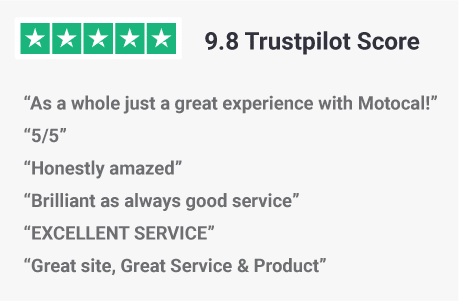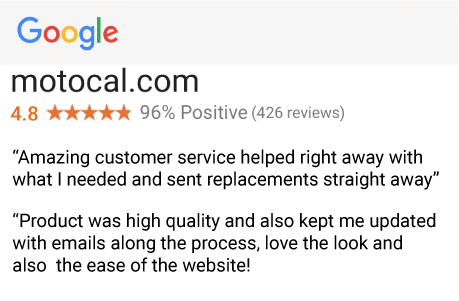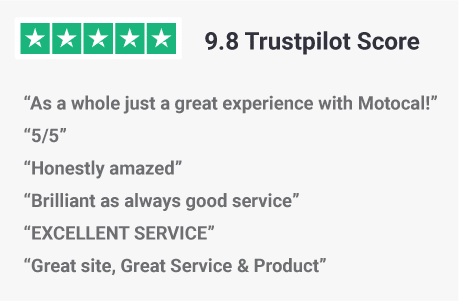 Have a look at what customers and fans have said about our service, the Motocal design tool and the decals they have created.



HEAR MORE ABOUT US OR LEAVE YOUR OWN REVIEW
On Motocal's Trustpilot page we have been overwhelmed to receive hundreds of 5 star reviews from customers delighted with their motorsport graphics. The huge amount of positive reviews for our motocross and enduro graphics and stickers means our Trustpilot score is at an amazing 9.8. Seeing all of these reviews means our hard work is paying off and we can't wait to read more positive reviews. Check out the Trustpilot reviews to see how happy our customers have been with Motocal custom decals along with our User Stories below.
"Hi there just got these graphics off u guys and they are mint"
Motocal is all about the user. Thats literally what its built for. A system that allows you to create the graphics you want for your motorcycle, kart, quad, or any other motor sports vehicle.
Check out our users motorbike decal creations from all over the globe from the UK to USA, we've had a lot of great designs on our user stories page.
We stand by everything we do. If you're not 100% satisfied then neither are we.
We're confident in our product and you should be too. If any issue arises with your stickers or wraps get in touch with us at info@motocal.com, send us a description of your problem and we will do our absolute utmost to help you.
We are firm believers in excellent customer service. Every day we strive to bring you fantastic service that goes above and beyond to help you with your issues. We'll update templates and colors, chase couriers, re-ship, re-manufacture. Whatever the problem is we will fix it. Guaranteed.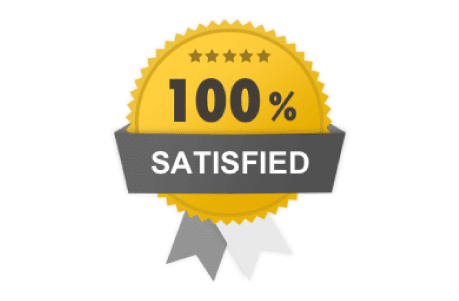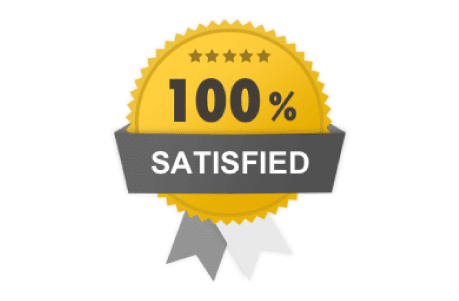 We have brought you an excellent custom motorsports graphics design tool for all your custom MX graphics needs and we will bring you excellent customer service to match this.

To find out more about our superb design tool, templates, materials or shipping, click on the text below.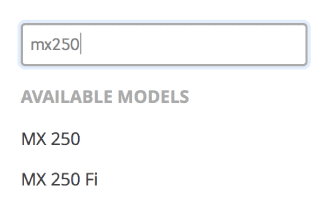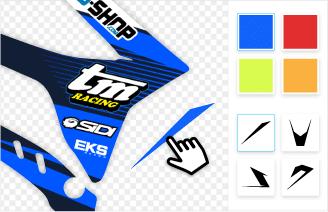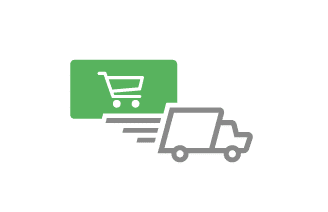 Choose your vehicle, create the design and click to buy. It's as simple as that. We offer a huge range of templates to chose from. We cater for the popular dirt bike and MX manufacturers such as Kawasaki, Suzuki, Yamaha, KTM and Honda along with dozens more. This enormous range of kits coupled with our superb design tools and rapid delivery times means you will have your custom decals just as you designed them, quickly and efficiently. No  stress. Need just race numbers, plates or motocross race numbers No worries, we've got you covered.
SEE OUR AWESOME REVIEWS & LEAVE YOUR OWN
ORDER NOW & SHIP FREE TODAY
Design your graphics online today and Motocal will ship to you for free today.
We ship our custom graphics for free globally, including the United States, Canada, Australia, New Zealand and United Kingdom, including hundreds of others. Find out more about our shipping details here.