Design your own decals for Honda motorcycles

Honda motorcycle graphics, decals, number plates, wraps & kits
Below you will find that Motocal provides the possiblity to create and design your own full custom Honda graphics kits for the CB500, CRF250R and even the CBR954RR Fireblade. The table below highlights a selection of the Honda models we have:
Check out some of our popular models:
Honda Graphics designed by Motocal users
Honda CRF110F Custom Graphics Kit
Honda CRF50F Graphics Kit 

Honda CRF250R Graphics (2010-2013)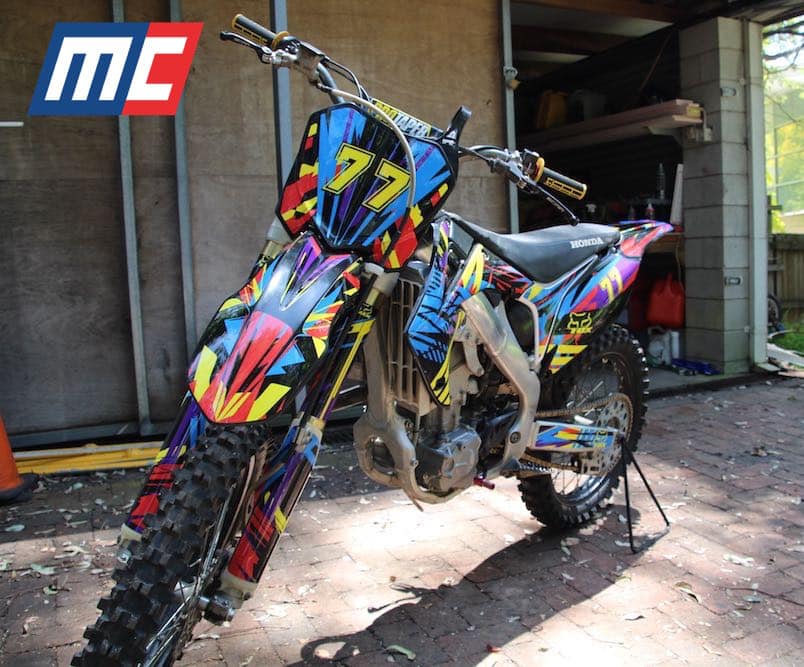 Check out a selection of ready made graphics kits on Motocal for Honda bikes.
Honda CRF250R 2014-2015 Templates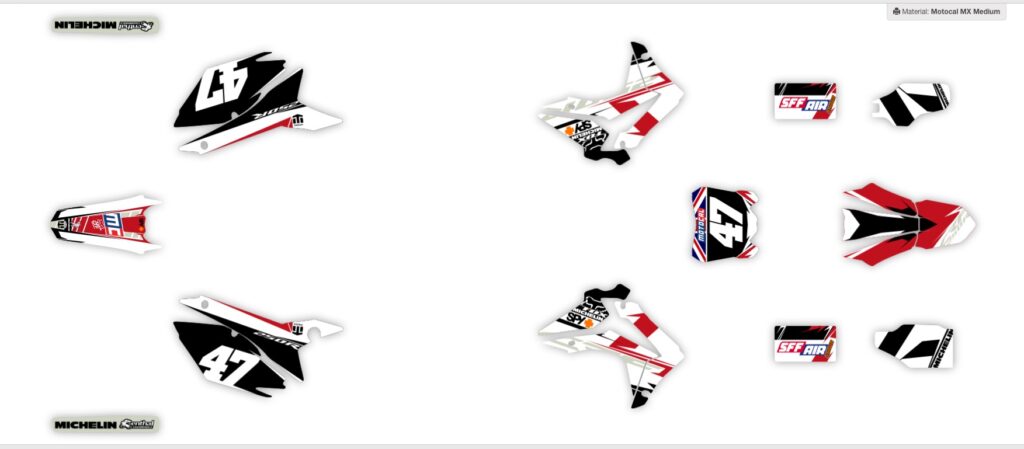 Honda CRF250R 2010-2013 Templates
Honda Motocal Templates available for the above models
CRF50F Motocal Templates Available
CRF50F Motocal Templates Available
CRF250R Motocal Templates Available
CRF450R Motocal Templates Available
Make Your Mark with Motocal
Click 'Start Your Design' below if you would like a larger searchable database of models.
Motocal is the only website in the world that lets you create and design 100% full custom decals anytime anywhere.
ORDER NOW & SHIP FREE TODAY
Design your graphics online today and Motocal will ship them for free today to you.