Suzuki RM Graphics & Decals
Suzuki RM Decals: Graphics, Stickers & Wraps
Motocal allows you to design your full kits from a template, or a blank canvas. You can create number plates, graphics, wraps, decals, and full kits.
The RM letters standing for racing model, and the models with these letters are more suited to motocross competition. In 1975 the RM 125M first came into existence. Motorcycles within the RM series are still being manufactured however the famous RM125 was discontinued in America in late 2007. Due to less demand for 2-stroke machines then RM250 was also discontinued in 2009
Suzuki RM80 1986-1991 Number Plates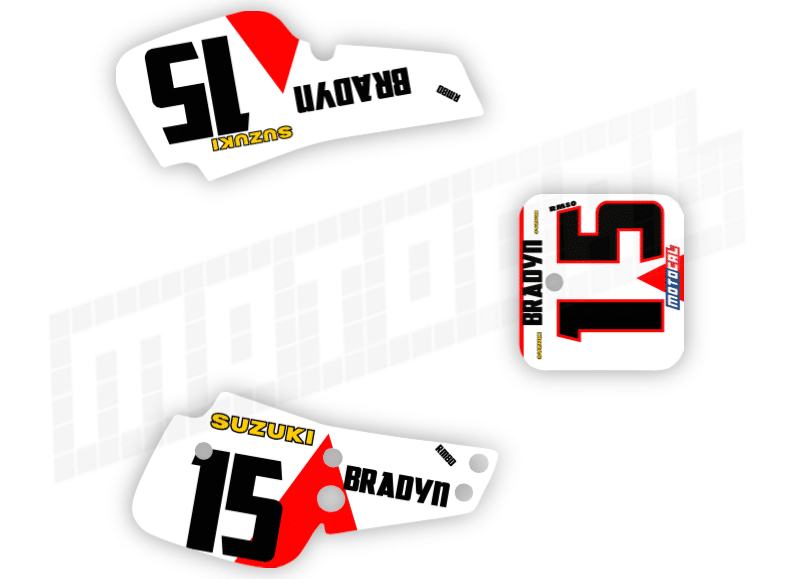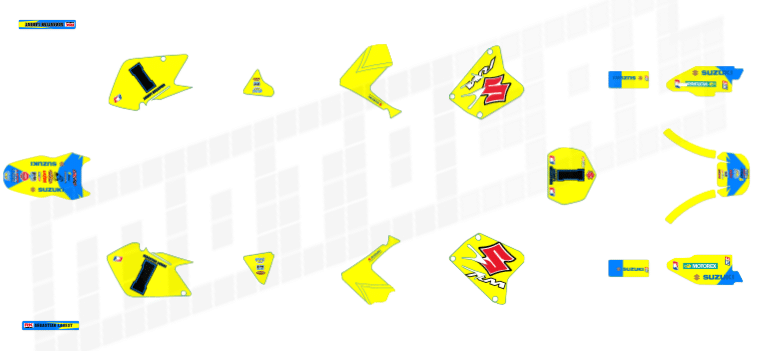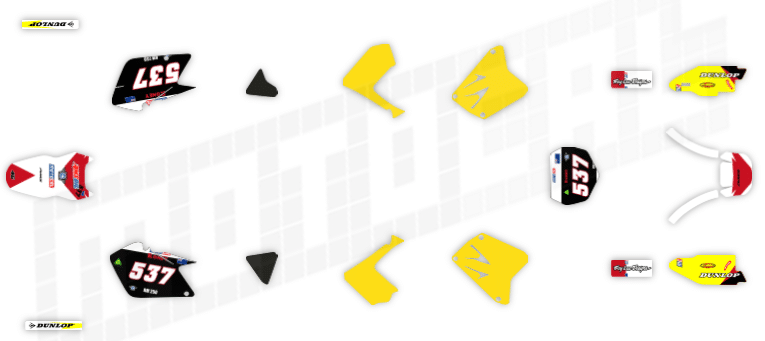 Suzuki RM250 2004-2008 Number Plates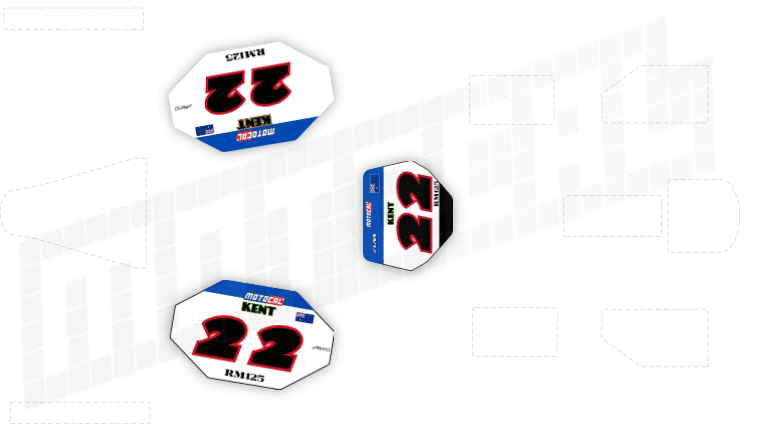 Motocal is the only website in the world that lets you create and design 100% full custom decals anytime anywhere.
Graphics For Your Suzuki RM
Design your graphics online today and Motocal will ship them for free today to you.