The Yamaha Banshee is a all-terrain vehicle with a 2-stroke engine. The banshee is the bigger brother of the Yamaha blaster. The Banshee uses a non-powervalved version of Yamaha's RZ350.
The Banshee is still one of most custom friendly quads out there.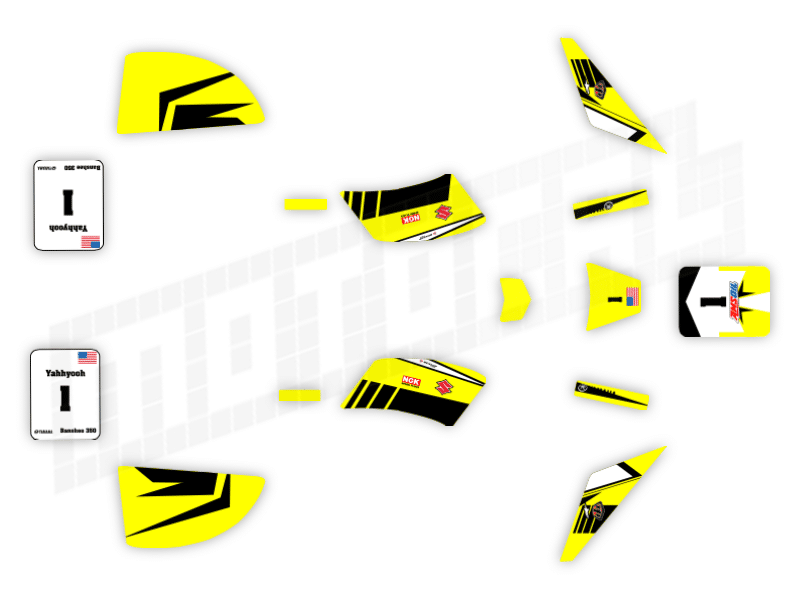 Motocal is the only website in the world that lets you create and design 100% full custom decals anytime anywhere.
Design your graphics online today and Motocal will ship them for free today to you.