At Motocal we have created a super fun and easy way to create custom graphics for your vehicle.
To make it even easier there are a few handy keyboard shortcuts you can use to really fly through your design work.
Just press "Shift + ?" to bring up a list of available keyboard shortcuts you can use when creating your design.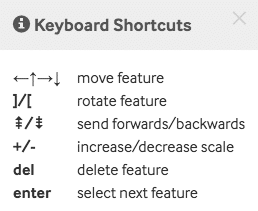 Good luck with your designs, we can't wait to see them.
ORDER NOW & SHIP FREE TODAY
Design your graphics online today and Motocal will ship them for free today to you.