Get Rewards Tell A Friend About Motocal
Tell A Friend About Motocal Save 75%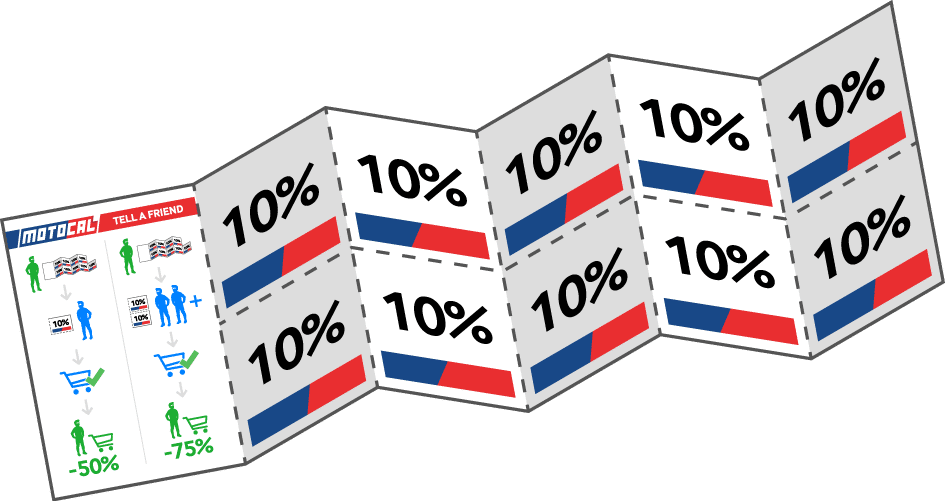 We hope you enjoyed the Motocal experience, why not help yourself to 75% off your next set of decals!
Just tell your friend's about Motocal, and how you created your own custom design for your ride.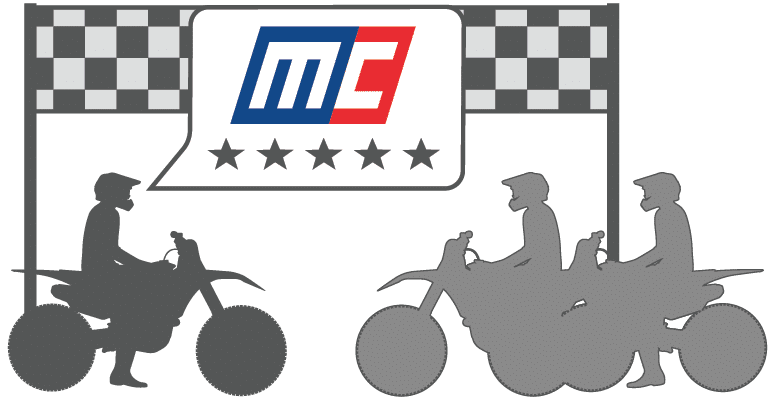 If 1 friend orders decals from Motocal we will give you 50% off your next order!

If 2 or more friends order decals from Motocal we will give you 75% off your next order!

Just like your design on Motocal the discount codes in your booklet are one of a kind just for you, so we will know when your's are used and send you your reward!
The Small print
It's a pretty amazing offer so we do have some conditions
1: Your friends must be new customers to Motocal (different email address, postal address, and telephone number to you, we will verify this)
2: Race Name and Number must be different to your own
3: You cannot use the 10% discounts yourself to earn your discounts
4: Max 75% discount per token booklet (If you receive 50% by one friend ordering when another friend orders you will receive an additional 25%)
5: 10% codes for your friends are valid for 3 months (Your 50-75% code will not expire)
6: Sharing your codes within your personal/private groups is great, especially on social media, but we do not allow sharing of codes to public groups, we check for this and you will be disqualified if doing so.
7: Your code must be used, we cannot offer discounts based on the suggeston that you have referred a friend, the code given must be used by them
All you need to do now is tell your friends about Motocal and give them a discount Token!  (Don't worry if you run out of tokens you can just share the code with your friends also)
Good luck spreading the word and welcome to the Motocal family!
ORDER NOW & SHIP FREE TODAY
Design your graphics online today and Motocal will ship them for free today to you.