Can't find my saved design
Can't find my saved design
Can't find my saved design
if you having problems locating your saved design. Motocal may be able to help you out. Sometimes we can even locate your design if you did not save it. But to do so we need as much information as possible. However, we cannot guarantee we will find. We will do our best.
When you email Motocal to ask us to find your design. Please help us with the information list below
"Dear Motocal,
I can not seem to find my design. Can you help?
I remember I used the number 26, I selected New Zealand. Bike was a Honda CRF250R. Main colours are black, red and white. I have MC logos on the rear fender. And I also have SFF AIR logos on my fork guards."
These kits are flagged with this warning.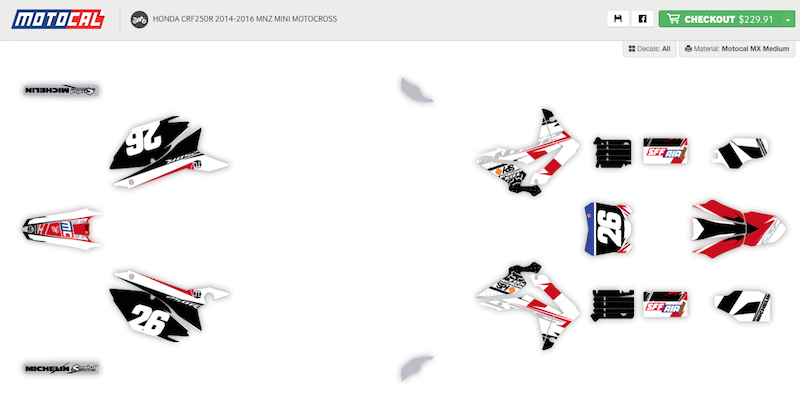 ORDER NOW & SHIP FREE TODAY
Design your graphics online today and Motocal will ship them for free today to you.