Problems with the order I received
If you have a issue with one (or more) of your decals, then please contact Motocal via email at info@motocal.com
Please remember to email us the email address you purchased from, and a copy of your order confirmation.
Additionally, please send us as many photos to clearly indicate the issue with your Decals. Once we have all the information we will fully investigate your issue.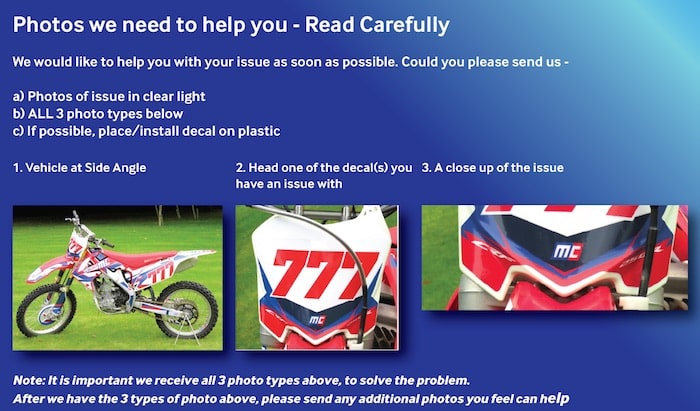 ORDER NOW & SHIP FREE TODAY
Design your graphics online today and Motocal will ship them for free today to you.