Over the years we have noticed that certain vehicle (e.g. motocross, utility ATV,…) have very similar shaped decals.  This got us thinking that we can provide you with a decal that will fit pretty closely with a bit of trimming. Perhaps with a closely related model you will be able to create a kit which could be trimmed to fit. If we do not have your vehicle in our database we have approximate decals that will fit your vehicle.  
Understand the sizes of generic template graphics
We have generic graphics kits for vehicles we don't have the templates for.  They are based on categorizations of vehicles as we know the rough shape and size of the templates.
As all vehicles are different only you will know how your vehicle suits those generic decals on screen.
You should be able to tell how they will need to be trimmed based on your vehicles dimension on those positions and those shapes in the kit.
These kits are flagged with this warning.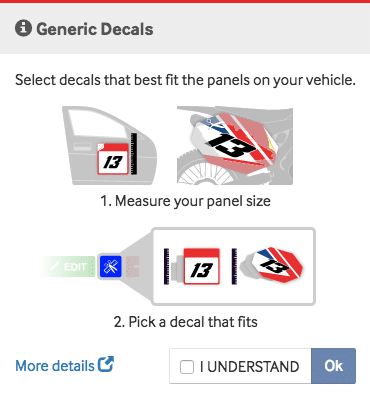 You can check the dimension of the decals by clicking the blue button.

If you look below the decal. You can also switch the decal to find one that matches your vehicle better.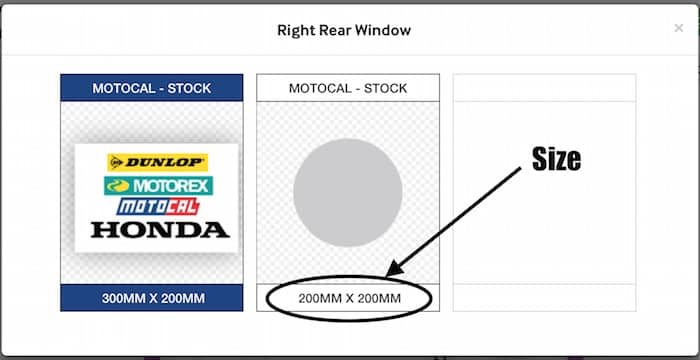 ORDER NOW & SHIP FREE TODAY
Design your graphics online today and Motocal will ship them for free today to you.