Different Type Plastics On One Vehicle
Different Type Plastics On One Vehicle
If you have plastics from one vehicle, and plastics from another. You may need to create two designs to ensure that everything fits.
For example below a user has a Honda CRF 250R 2004 (Design 2) . However, the user has a front number plate, left & right side plate from a Honda CRF250R 2010. (Design 1)
In this example you would need to create two orders to ensure everything fits correctly.
If you notice delivery charges on one of your orders, please contact us before placing your order so we can help you to remove them.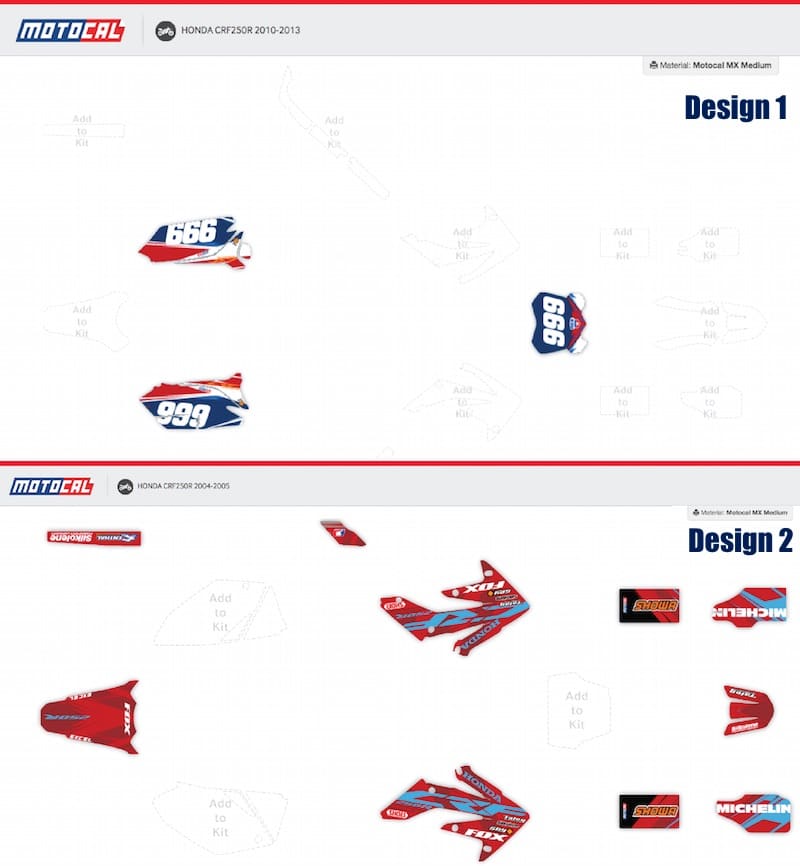 ORDER NOW & SHIP FREE TODAY
Design your graphics online today and Motocal will ship them for free today to you.