Design It Yourself With Motocal
Design It Yourself With Motocal
Here at Motocal we have worked very hard to create a revolutionary new way to design the perfect decals for your vehicle, most importantly we think we have created a system that is both easy and fun to use.
With that in mind we appreciate that a new process such as this can be familiar to some, and less familiar to others.
We want you to be 100% happy with your decals when you receive them so if we think you may have made an error in your design we will always try our best to get in touch and ask if you would like to redesign them before printing and sending them out.
This rarely happens, which is great, but on the odd occaision it does happen these are the common errors we see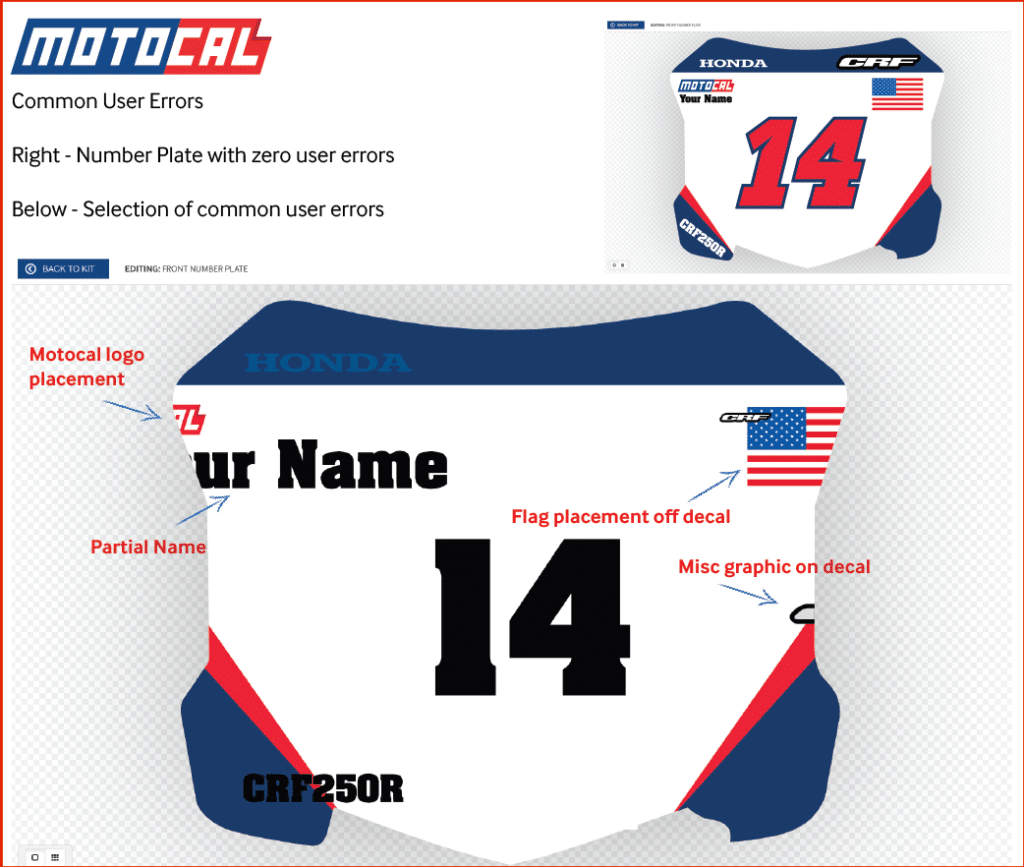 Its important to remember that with Motocal what you see on the screen is exactly what you will receive, so before placing your order its worth while checking your design.
For more advice on using Motocal why not check out our Youtube channel
https://www.youtube.com/motocal
If you feel you have made an error in your design, need some more assistance or have some questions for us, please contact us here
ORDER NOW & SHIP FREE TODAY
Design your graphics online today and Motocal will ship them for free today to you.